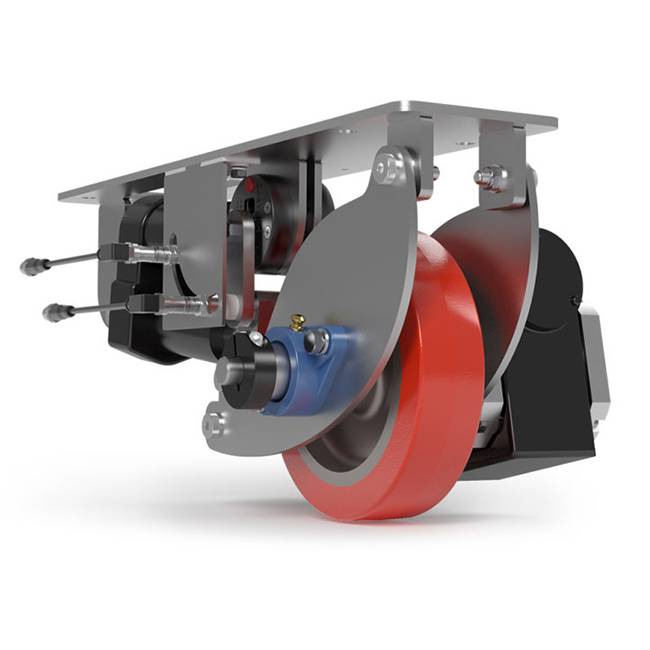 Drive Wheels: Are They the Future?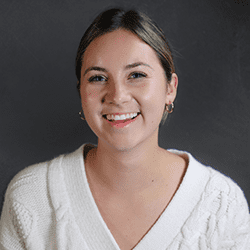 Today, it seems that everything is automated: we have self-driving cars, self-checkouts, social media feeds, etc., The list goes on and on. 
In terms of physical labor jobs and automation, we already have things like robotic welders and automatic assembly lines; why do we still need to manually move carts and dollies, and hook them up to tractors and forklifts to get around a facility?
With motorized wheels, we don't have to.
Additionally, as safety is always a priority, motorized wheels are a great preventative measure for worker injury. Along with risk management, productivity could also be increased in turn. 
The Fully Powered Drive Caster

We offer the premier product for the motorization of carts and dollies. Where many companies only offer drive assist motors or motors that you still need to push along, the Conceptual Innovations Drive Caster is a fully powered caster. The Drive Caster is capable of supporting up to 2,000 lbs. per caster and towing up to 5,000: You can control it with just the touch of a button or belted remote.
Drive Caster has the flexibility to integrate into a variety of applications, above and beyond industrial carts and racks, such as dollies, moving walls, turntables, platforms, machinery, and more.
For example, our Drive Caster Systems include our Drive Cart, a powered material handling cart that allows a single operator to easily move heavy loads up to 10,000 lbs. effortlessly and efficiently (think moving more parts on the same number of carts). The drive system can also be disengaged when towing in a train.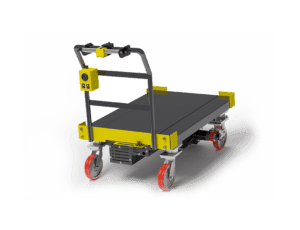 If you're new to motorized casters and need some help deciding if Drive Caster could be right for you, check out our Caster Concepts blog post here, which breaks down when it might fit your job at hand.
Halo Omnidirectional Drive System
If you need to move more than 5,000 lbs., you're not out of luck. Capable of moving 100,000lbs, we have our Halo Omnidirectional Drive System. The technology behind HaloDrive Pods enables these motor-powered omnidirectional wheels to have unlimited maneuverability.  In addition, the modular design enables weight capacities of up to 50 Tons and dimensions up to 100ft x 100ft.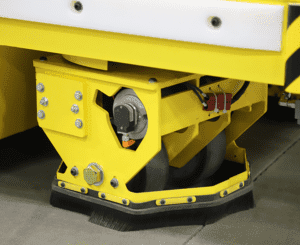 The independently rotating electric caster wheels can start in any direction and move with precision within +/- .5MM. Additionally, there are options for wheel treads, and the best part, HaloDrive Pods do not require certification or special training for operation. 
Retrofitting is ideal for adding omnidirectional motor-powered mobility for equipment used in the manufacturing and maintenance of everything from aircraft to wind turbines: It can be counted on to make tough and complex jobs that much easier. 
We've helped companies like NASA achieve success with motorized wheels: Check out our case study to see exactly how the Halo Omnidirectional Drive system helped to solve the issues that they faced. 
Motorized wheels are the future: That's why here at Caster Concepts, we understand the importance of innovation and automation. As we transition to a more automated world, let Caster Concepts come up with the solution so you don't have to.