OMNIDIRECTIONAL MOBILITY
HALODRIVE SYSTEMS
Conceptual Innovations HaloDrive is an omni directional drive system that provides a complete solution for precision movement of the largest, heaviest, and most complex applications. Add mobility to just about any industrial equipment up to 250 feet in length and weight up to 50 tons. Each can be tailored to fit the needs of your project.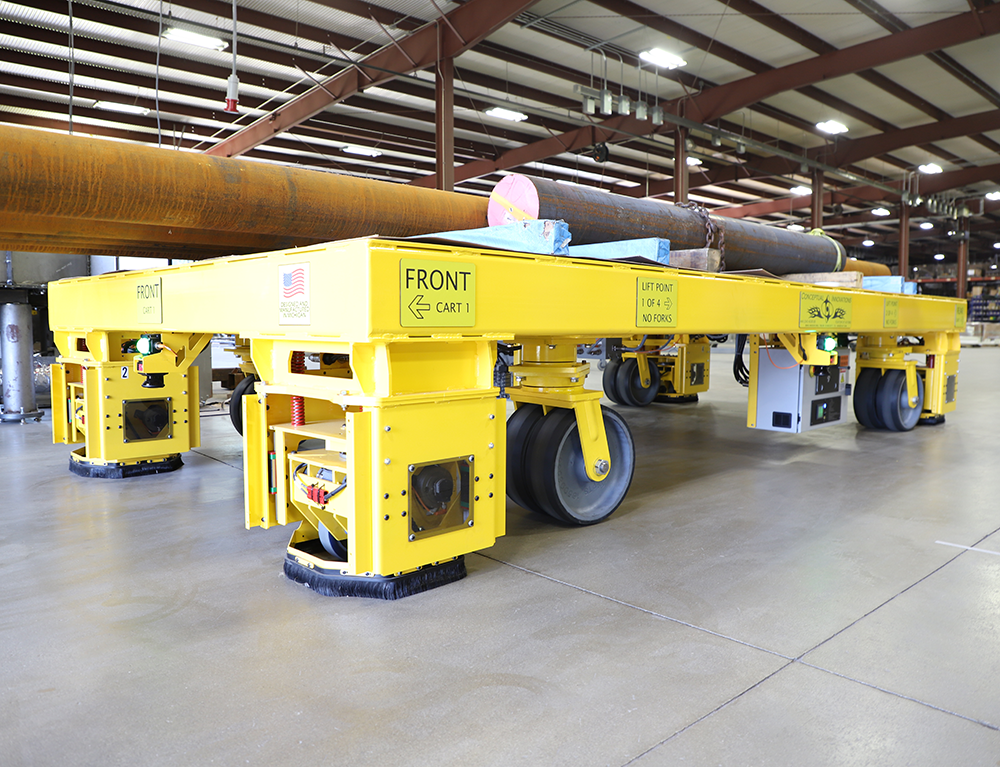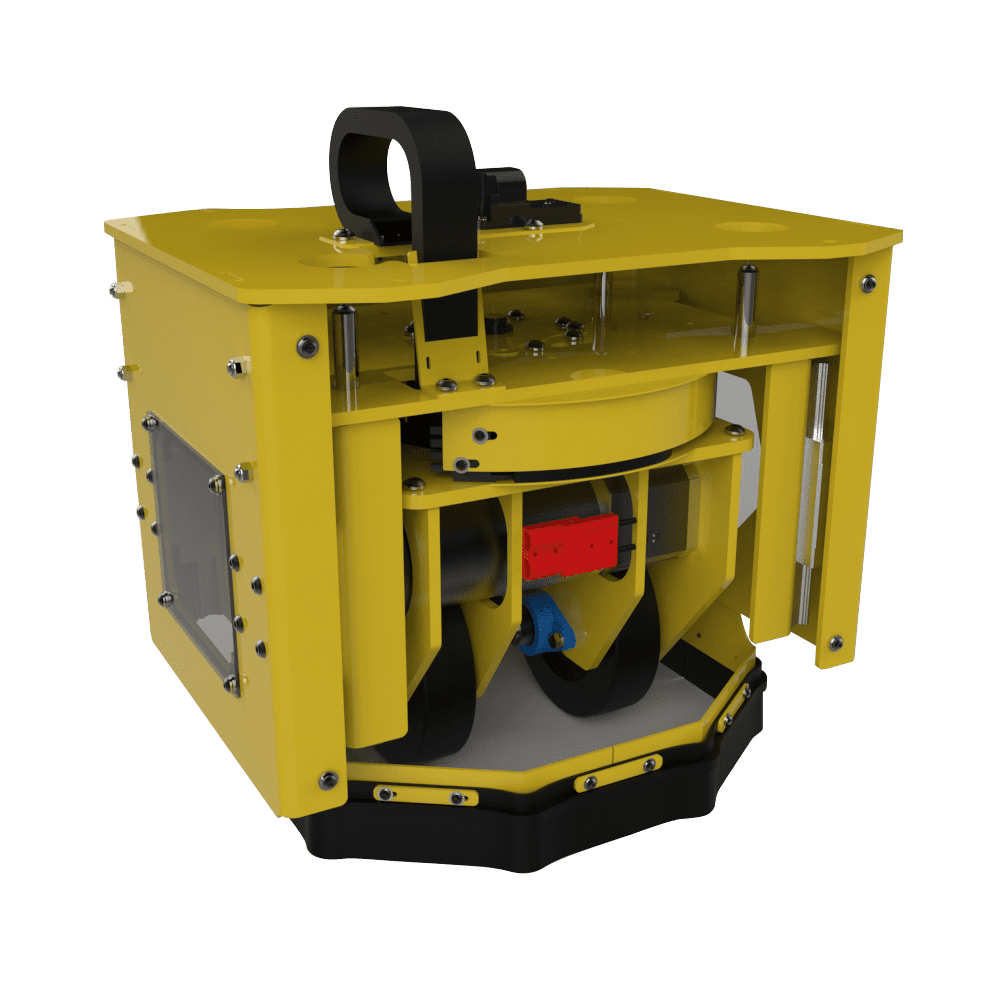 HOW IT WORKS
HALODRIVE PODS
HaloDrive Pods enable these remote controlled, motor-powered, omnidirectional platforms with unlimited maneuverability. HaloDrive Pods are designed for modular integration to add mobility to a wide variety of extreme-duty industrial applications with a maximum weight capacity of 50 tons and dimensions up to 250 feet with extreme accuracy +/- .5MM.
Modular integration for application-specific configurations
Independently rotating electric caster wheels
Enable all axle movement
Precision within +/- .5MM
Start in any direction
Wheel tread options available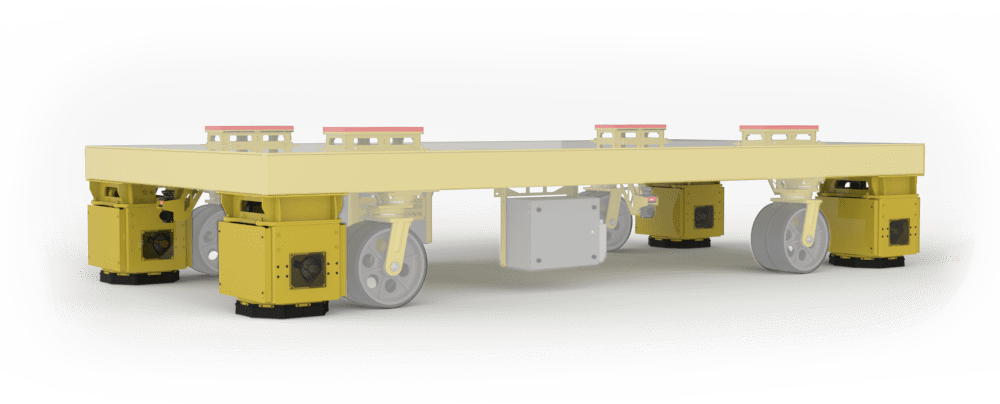 Advantages
HaloDrive systems are a safer alternative to forklifts, overhead cranes, and other high risk, difficult to operate, and space consuming equipment. HaloDrive Systems have the capacity to move massive loads with extreme precision, and do not require a certified, highly skilled operator
Reduce Capital Investment and Save Space
Does not require any modifications to facilities or special flooring, rails, tracks, etc.
Begin movement in ANY direction, greatly reduces amount of floor space needed to maneuver and position.
Can be retrofitted onto existing equipment, reducing equipment expenditures.
Lower purchase, operation, and maintenance cost than other equipment with similar load weight capacities.
Improve safety and increase productivity
Position with exacting precision (accuracy within millimeters).
Does not require certification or specialized training to operate.
Reduce the risk of injury or damage to products, equipment, and facilities.
Motor driven, minimizes operator effort, reducing fatigue and risk of overexertion.
Increases load capacity that can be moved by a single operator.
Mobility Solutions for Unique Challenges
Add mobility to unique, large, or heavy equipment
Multiple pods can be combined in one application to increase weight capacity and drive power
Engineering expertise available for development of material handling and industrial mobility solutions
All axle steering enables complex maneuvering and rotation in place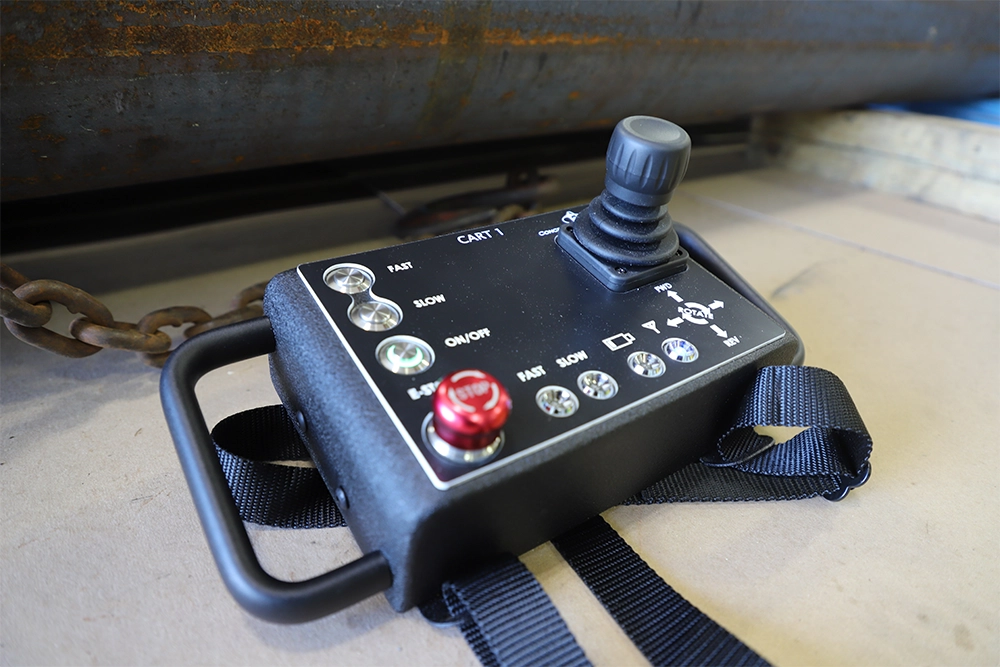 Features
The HaloDrive System includes a hand controller, two emergency stop buttons, an onboard battery charger, and a suspension system.
Additional options are available to meet your specific needs. Popular requests include but are not limited to:
Safety – Emergency Kill Button, Safety Sensors/Scanners, intuitive easy to use controls
Power – AC and DC options, Various types of batteries and capacity
Increased Load Capacity – Increase capacity through additional DrivePods
Capabilities – Hydraulic Lift platforms, Weight distribution, Advanced Maneuvering
Wireless Remote Controls
Schedule Consultation
Need help with your application? Schedule a call with a HaloDrive product engineer.
Lets Talk
DRIVE CASTER SPECIFICATIONS
| | |
| --- | --- |
| Max Speed: 1-2 MPH | Max Momentary Pushing Capacity: 500 lbs |
| Max Support Load: 2000-5000 lbs. | Max Continuous Pushing Capacity: 200 lbs |
| Product Footprint: 20"H x 20"L x 20"W | Typical Voltage: 24-48VDC |
| Wheel Size: 8"x3" | Max Amp Draw: 80amps |
| | Nominal Amp Draw: 20amps |