Conceptual Innovations: Your Source For Safe and Efficient
Motorized Carts and Trailers
Max Capacity Up To 50 Tons
HaloDrive – Omnidirectional Mobility
HaloDrive is an omnidirectional drive system that provides a complete solution for precision movement of the largest, heaviest, and most complex applications. Add mobility to just about any industrial equipment up to 250 feet in length and weight up to 50 tons.
View HaloDrive®
Max Capacity Up To 10,000 lbs.
Drive Caster™ Solutions
Introducing the Drive Caster™ - the industry's first motor-powered industrial caster for revolutionary material handling mobility. With its integrated motor, the Drive Caster™ easily mounts onto carts, racks, dollies, and more, and can move loads of up to 6,000lbs with zero-exertion, push button material movement. Retrofitting existing equipment with the Drive Caster™ adds mobility while saving you money. Adding a second Drive Caster™ enables tank-style steering for greater control and can move loads up to 10,000 lbs.
View Drive Caster™
Hover / Click Configurations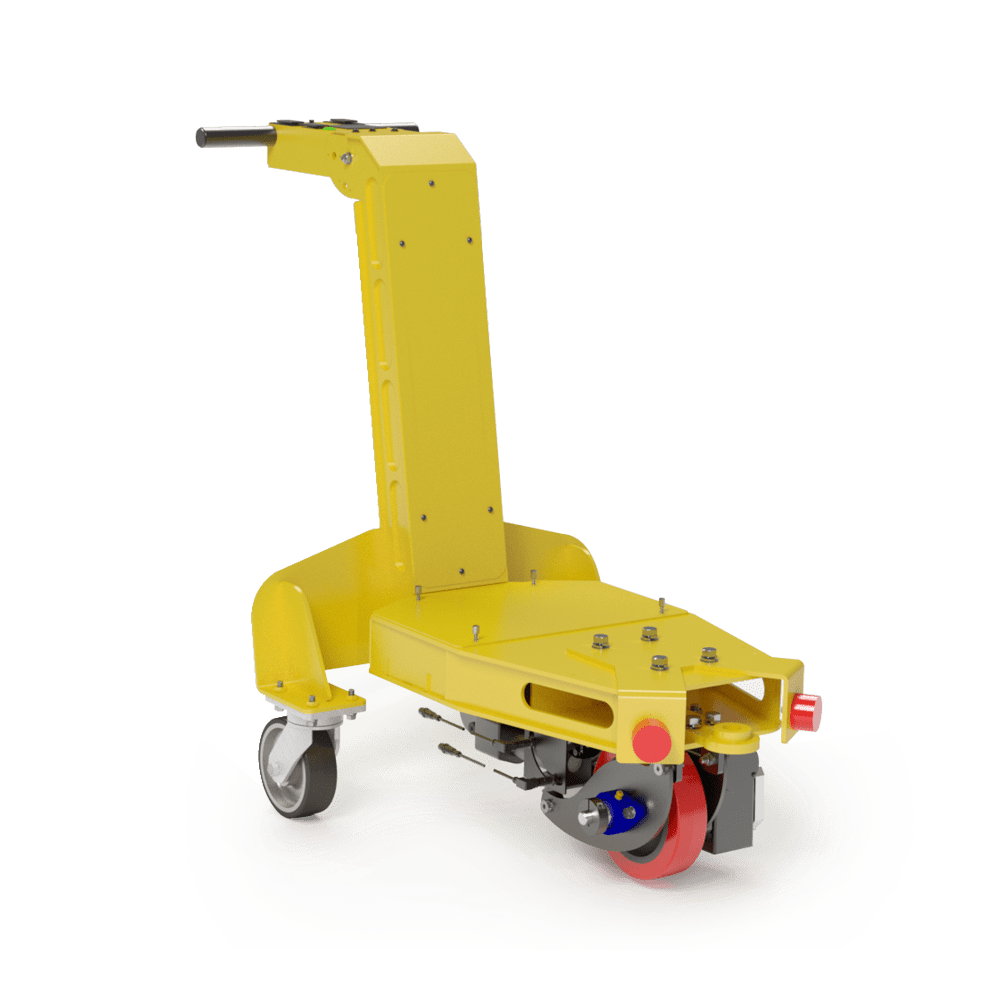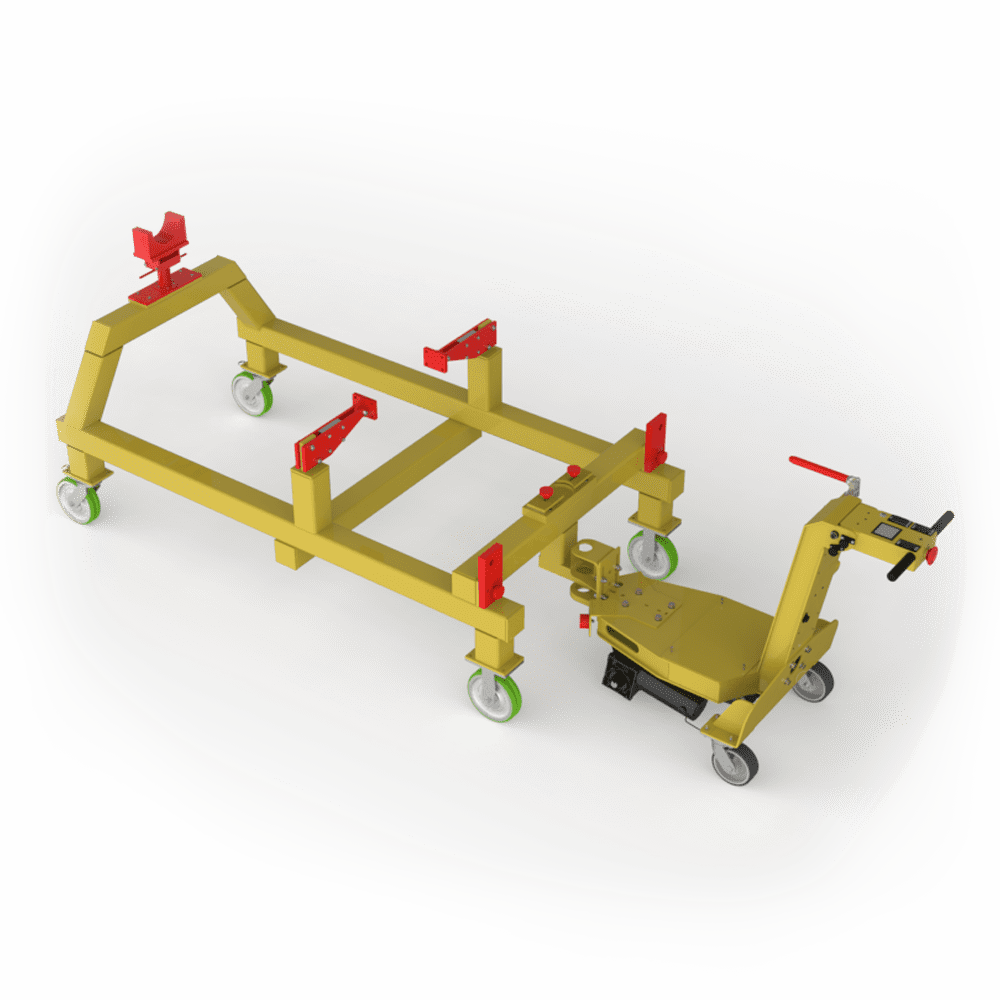 TRIKE
Easily transfers from cart to cart so you can push & tow without disrupting flow. The TRIKE Drive Caster is ideal for environments consisting of multiple carts.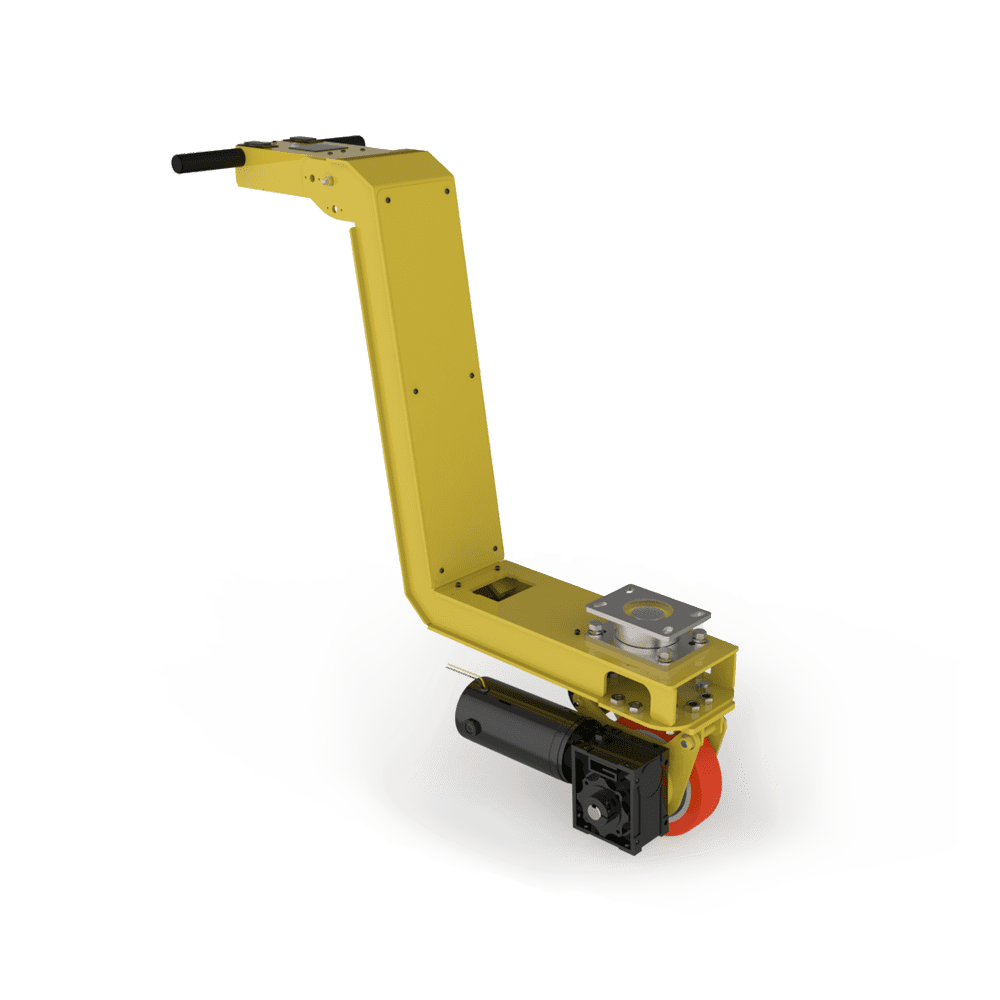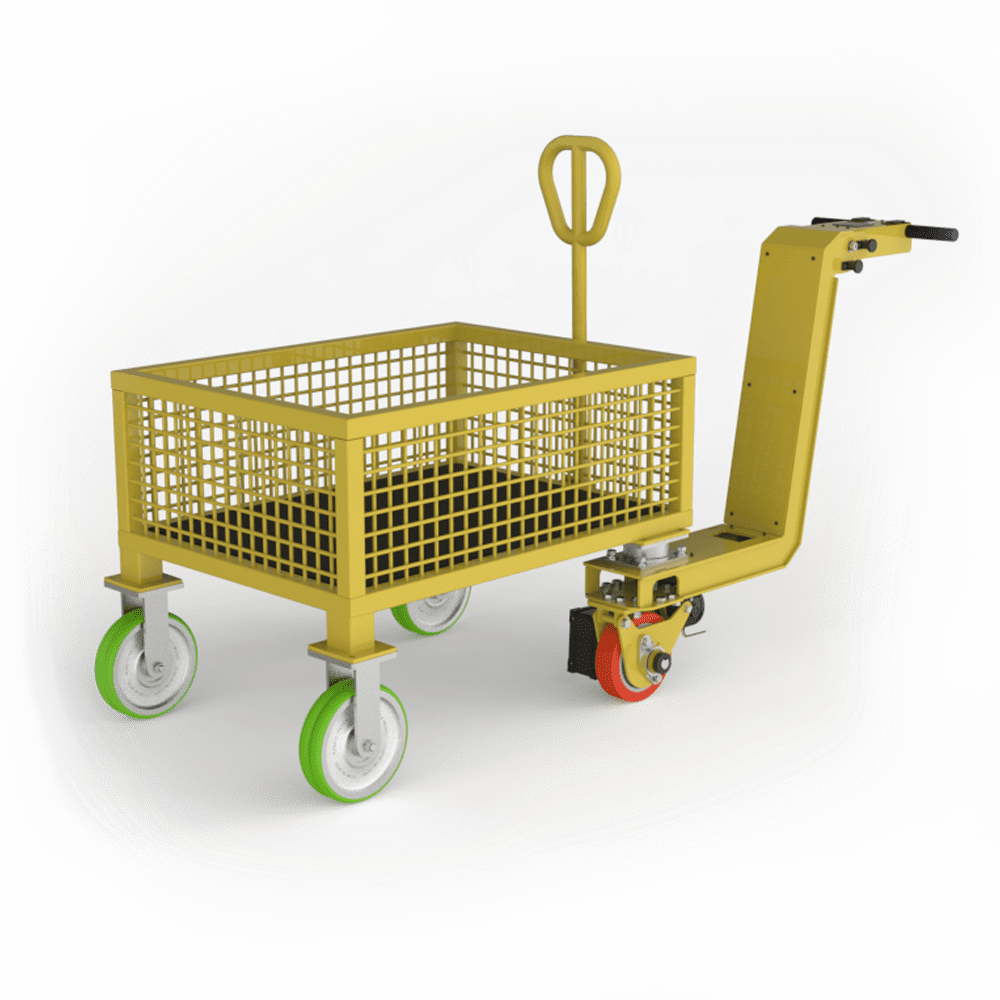 CONVERSION
Replace a caster and get the job done faster. Our Conversion Drive Caster units are quicker and easier to implement, especially if the equipment is retrofitted during scheduled maintenance.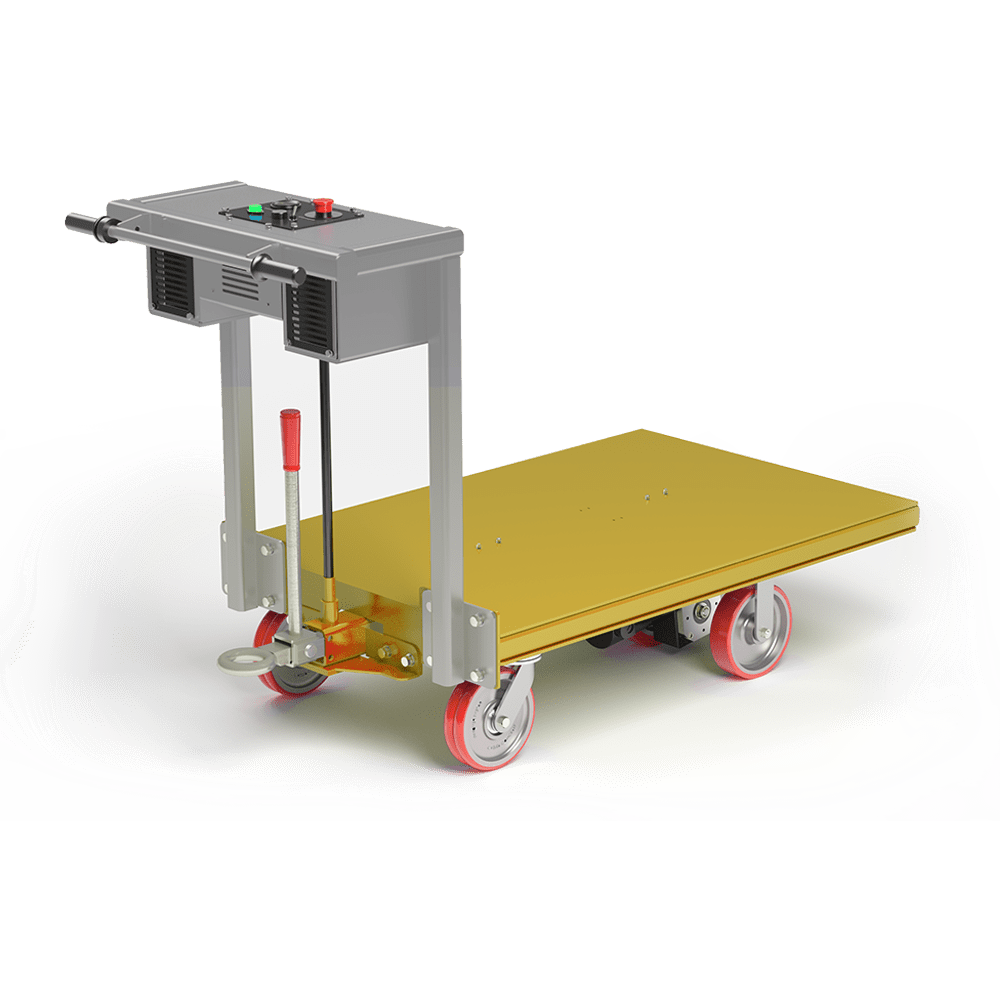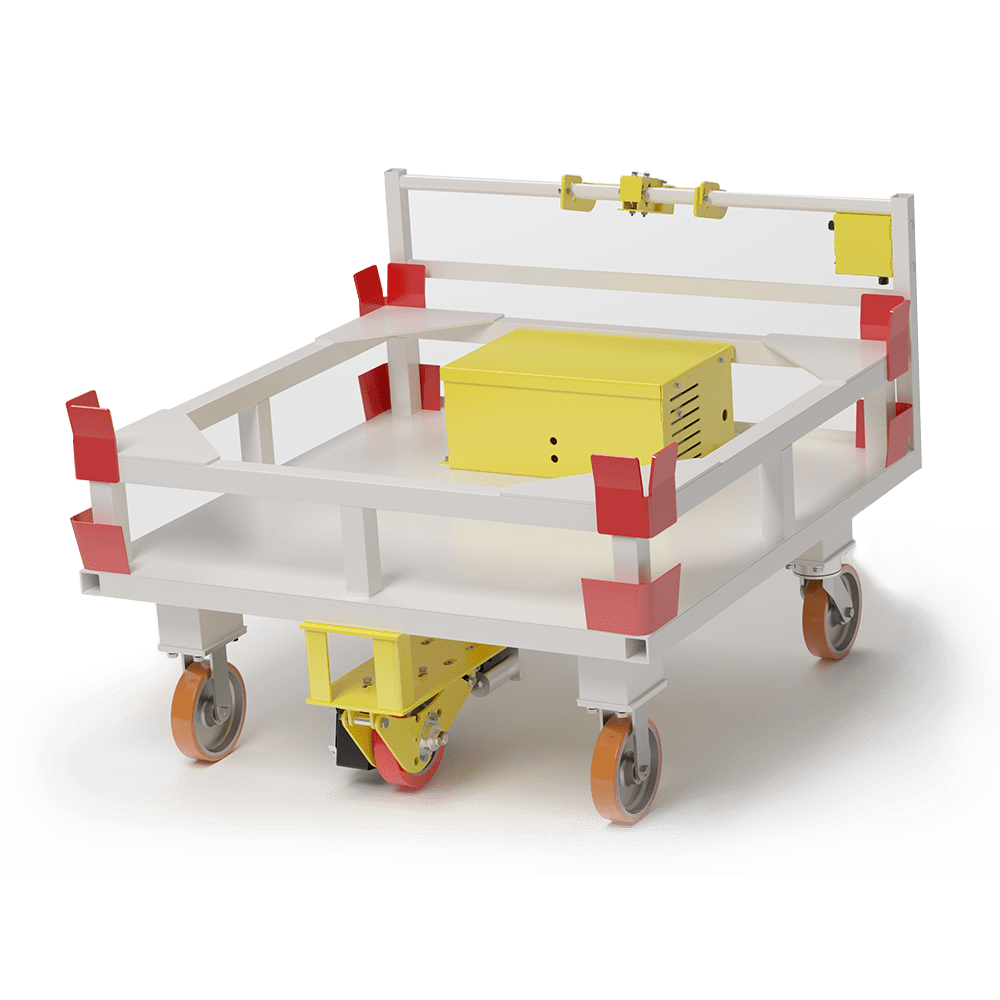 CART
Greater productivity gain without operator strain. The Drive Caster Cart helps you move heavier loads with ergonomic efficiency through front, center, or track-style steering. Drive Caster Carts also come in all shapes and sizes.
Success Stories
Conceptual Innovations leverages a variety of manufacturing capabilities to reduce design time and expenses for custom applications. We also optimize standard and retrofit solutions to maximize efficiency and minimize expenses. Consider us a hybrid between a cost-effective and agile fab shop and a versatile, full-service engineering firm.
Discover Our Case Studies