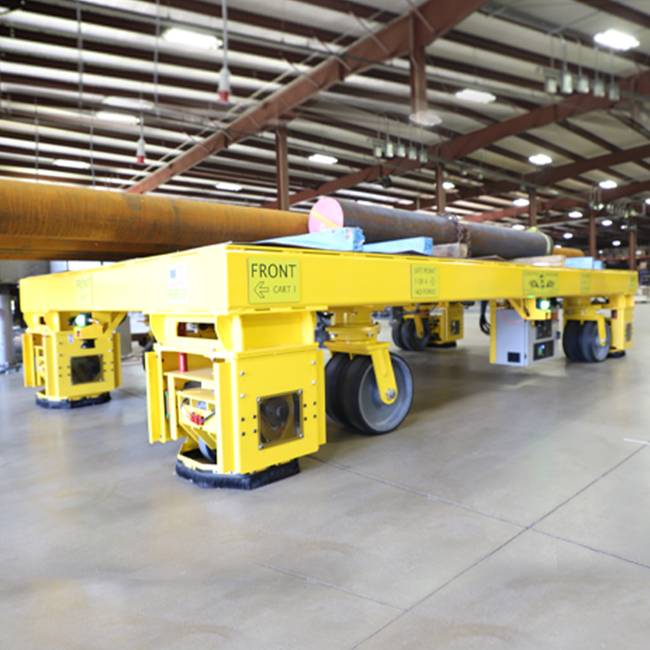 Electric Material Handling Carts: SOLVING THE CHALLENGES FOR COMMERCIAL AND MILITARY APPLICATIONS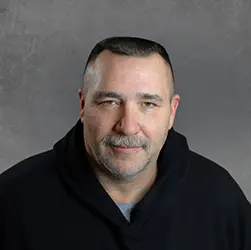 Conceptual Innovations has a proven track record of designing and building custom solutions for automated systems. They designed electric material handling carts to meet the unique needs of various industries, including aerospace, automotive, military, and numerous commercial applications.
This has saved customers hundreds of thousands of dollars by getting prototypes to production faster, moving more materials safely and with less effort. And developing complex systems that move and turn simultaneously for greater efficiency and precision.
"We set out to design products that are effective, cost-efficient, and reduce the risk for worker injury, all while solving a specific challenge of our customers," notes Elmer Lee, Ph.D. and president of Conceptual Innovations. "In the case of the HALO Omnidirectional Drive System we developed for NASA, eight independently powered pods enable the system to move forward and back, side-to-side, turn-in-place, rotate and change direction while moving forward. This ability to move and turn simultaneously is unprecedented in the industry."
THE THINKING BEHIND THE DOING.
A lot of strategic thinking and testing goes into Conceptual Innovation's products. This expertise in Electric material handling carts has resulted in substantial cost savings for our customers, expediting prototypes to production. It facilitates safer and more efficient material handling and engineering of intricate systems. That offers simultaneous movement and precise control, all contributing to enhanced efficiency and precision. After analyzing the challenge and obtaining primary research data, Conceptual Innovations prototypes the design to create proof of concepts and tests for long-term usability and endurance. Each solution is optimized for functionality and manufacturing costs to provide the client with an optimal outcome.
Some other examples of Conceptual Innovation's engineering successes include:
Developing a custom drive platform with omnidirectional manoeuvrability to position a 2.5-ton aeroplane scaffold. What took 16 people to turn and move successfully now only takes 1.
Creating a moving display for a boat manufacturer used in a product reveal at a national boating expo. All facets – including mechanical design, electrical design, programming, fabrication, testing, and debugging – were handled under one roof.
Constructing a 30 ft. driving simulator that would utilize a full-size car body to provide a realistic simulation. Special considerations included the skin panels constructed from aluminium and incorporating two curves along the entire 12 ft. length.
Building a simulator for training troops on M2 Bradley and M1126 Stryker ICV military transport vehicles. Custom fabrication allowed the simulator to be configured between the two styles, saving time, space, and money.
Minimizing push force while maximizing manoeuvrability and productivity drives the success of Conceptual Innovations.