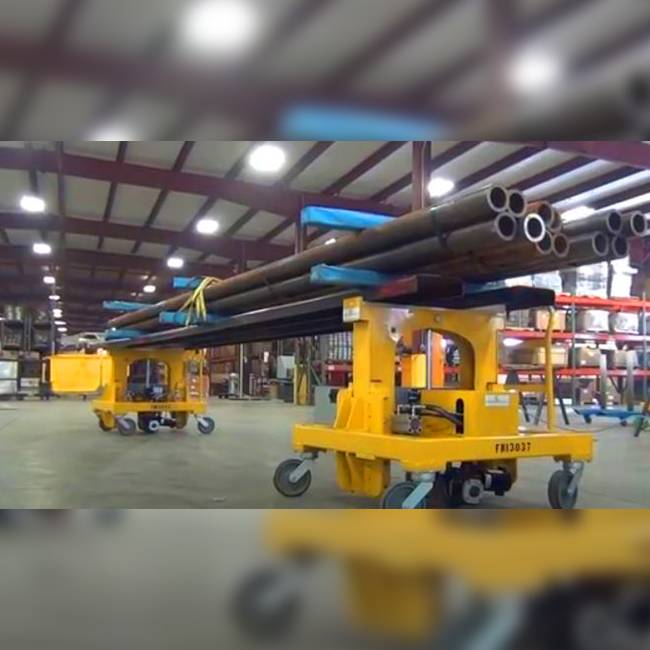 Semi Truck Frame Rail Cart – Combined Lifting Capacity of 8,000 lbs.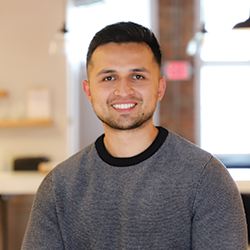 The Situation
Mack Truck needed a cart system to efficiently move truck frame rails from a loading station to an assembly station. The present system involved using overhead cranes to lift the rails and move them from cell to cell. Not only was this method inefficient and time-consuming, it also presented a safety hazard due to the overhead lift procedure required to move the rails.
The Solution
Because the rails varied in length from 20 feet long to 50 feet long, Conceptual Innovations developed a cart system composed of 2 individual carts, each with its own drive system and load-bearing casters. The 2 carts can be manually controlled with onboard thumb throttles mounted onto the handlebar. In addition, the two carts can be controlled in tandem via a wireless pendant. When the frame rails join the two carts together, the wireless pendant can move the carts similar to other tank steer configurations.
In addition to the drive systems, each cart features an onboard hydraulic lift system. The two carts combined had a lifting capacity of 8000 lbs. Both the hydraulic lift and the drive systems are battery operated with up to 2 hours of use. Each cart also had an onboard charger powered by a standard 120VAC power plug to charge the carts overnight.