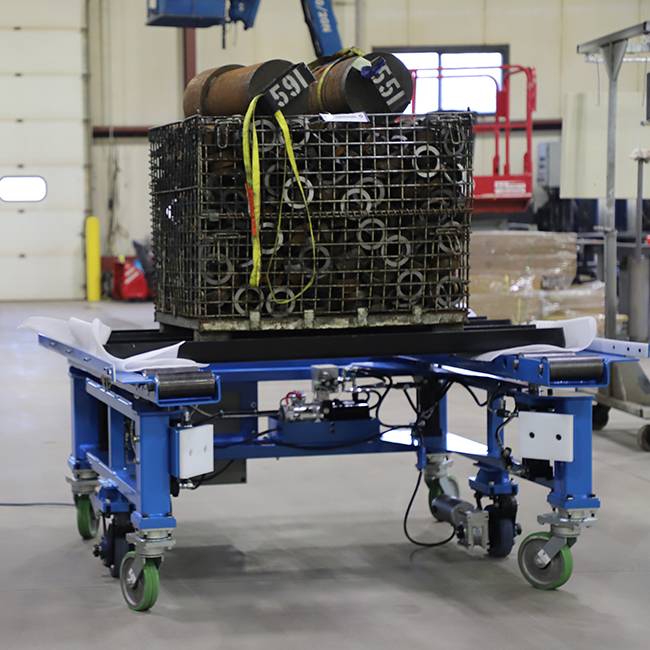 DriveCaster Powered Lift Cart Moves 4,500 Pounds With Ease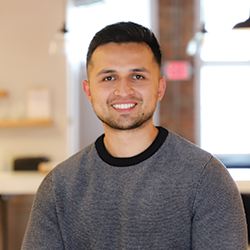 The Situation
Meggitt needed a powered lift cart that would allow efficient transportation of tooling from a press station to various prep stations. The specifications included a unique design shape, enabling the cart to fit around different structures. The cart also needed to lift the tooling off fixtures and allow the mold to roll easily into a press station.
The Solution
Conceptual Innovations delivered a manually controlled, battery-powered lift cart able to carry a load up to 4,500 lbs. One significant feature of the cart is its exceptional steering agility. This was a necessary requirement as it allows accurate mold positioning within various fixtures. Lifting is accomplished using heavy-duty hydraulic cylinders powered by an onboard hydraulic pump.
An onboard battery provides hours of continuous usage with a charge time of about 8 hours. The built-in battery charger enables operators to simply plug the cart into a 120 VAC socket overnight.
With a top speed of about 1.5 MPH, the cart can easily traverse terrain commonly found in factories. The drive system has a built-in suspension to provide good stability and traction. The load-bearing casters are from Caster Concepts and feature a Swivel on Swivel design to remove the caster drag that occurs when too many swivel casters contact the ground at once.