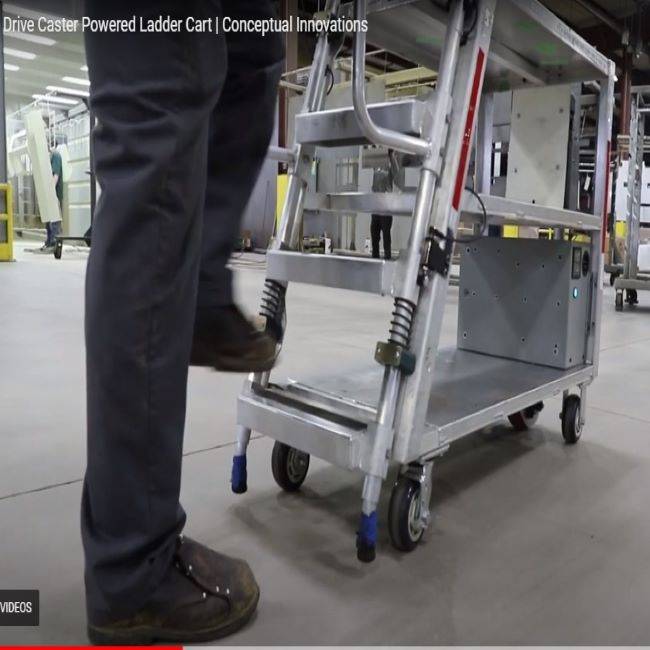 Climbing the Ladder of Innovation with Powered Ladder Cart.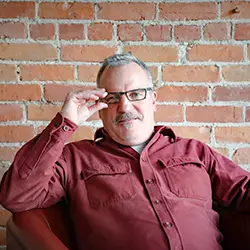 Conceptual Innovation Retrofits Traditional Ladder Cart for Increased Employee Safety.
Situation
A client came to Conceptual Innovations (powered by Caster Concepts) looking for a way to improve a regular ladder cart that was already being utilized in their facility. The number one priority for this client was safety and preventing operator injury, not wanting them riding on the cart as it was moving.
Solution
With safety in mind, Conceptual Innovations retrofitted the ladder cart with a Drive Caster system. The improved cart was equipped with auto E-stop, both when the operator steps onto the ladder and when a hand is taken off the cart. The installation of an enable button on the opposite side of the ladder as a thumb throttle made this feature possible. 
Results
The Drive Caster Ladder Cart System eliminated the push/pull force previously experienced by the operators, helping to improve productivity and reduce the chance of overextension injuries. 
Additionally, the sensor on the ladder and the enable button on the ladder handle ensured safe, two-handed operation.